Hurricanes, Floods, Storm Surge & Earthquakes
Are You Prepared? Join the City of Newport Beach as "Partners in Preparedness"
With the recent hurricanes in Texas and Florida and earthquakes in Mexico, Newport Beach residents may be asking themselves if they are prepared for an unexpected disaster. Matt Brisbois, Life Safety Specialist with the Newport Beach Fire Department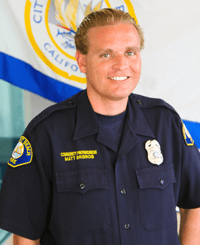 will present information on what the City is doing to prepare for these unexpected emergencies and what you can do to better prepare yourself, family and community. The presentation will cover the City's Emergency Management Program, including the Emergency Management Plan, Hazard Mitigation Plan and the Emergency Operations Center. He will also review what residents can do to better prepare themselves, including tips on how to build a disaster preparedness kit, how to register your cell phone in the county Alert OC notification system and details about the city's Community Emergency Response Team (CERT) program.
Matt Brisbois is responsible for the CERT Program and its volunteers for the City of Newport Beach. Since taking leadership of this program in 2006, Matt has trained and mentored more than 1,800 residents, business and community leaders and educators.
Come and meet Matt Brisbois, ask questions, and learn how you can prepare for disaster.
You don't want to miss this program! Please bring your neighbors and friends. Guests are always welcome.
---
Meeting Details:
Civic Center Community Room
100 Civic Center Drive
Newport Beach, CA 92660
(949) 224-2266
Wednesday, October 11, 2017
Reception: 5:15 PM | Meeting: 6:00-7:00 PM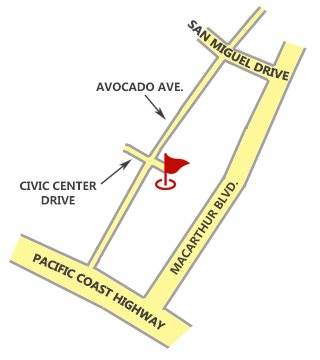 ---
---
Civic Center Drive intersects Avocado, between Pacific Coast Highway and San Miguel
The Community Room is on the right (directly across from City Council Chambers) when you enter the complex on Civic Center Drive. Parking is available in the Parking Structure and in the parking lot adjacent to the structure.
There's no charge to attend. Please bring your neighbors and friends. Guests are always welcome.
To download the flyer CLICK HERE - Requires Adobe PDF
To see the Google Map CLICK HERE.