Homelessness - A Changing Landscape
Part Two of Speak Up Newport's Programs on Homelessness in Newport Beach. Part One focused on the problem. Part Two will focus on the solutions. Come hear how the City of Newport Beach is approaching the unsheltered and learn what the landscape looks like and how things are ever changing with a panel discussion by key figures in providing the solutions.
Panel participants:
Newport Beach Police Department Homeless Liason Officer: Tony Yim
Orange County Health Care Agency, Behavioral Health Navigation, Innovation and Training Outreach and Engagement: Jennifer Dinicola
City Net: Matt Bates
---
Meeting Details:
Civic Center Community Room
100 Civic Center Drive
Newport Beach, CA 92660
(949) 224-2266
Wednesday, January 9, 2019
Reception: 5:15 PM | Meeting: 6:00-7:00 PM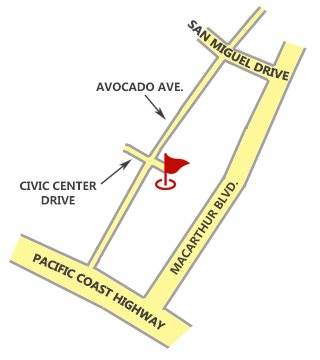 ---
---
Civic Center Drive intersects Avocado, between Pacific Coast Highway and San Miguel
The Community Room is on the right (directly across from City Council Chambers) when you enter the complex on Civic Center Drive. Parking is available in the Parking Structure and in the parking lot adjacent to the structure.
Please bring your neighbors and friends—guests are always welcome!
No charge to attend. Reservations are not necessary.
To download the flyer CLICK HERE - Requires Adobe PDF
To see the Google Map CLICK HERE.