Is California Bankrupt?
Are the politics in Sacramento yielding progress for us?
State Senator John Moorlach will discuss state pensions, California public employees and the politics in Sacramento. As a Certified Public Accountant and Certified Financial Planner, Moorlach began his career in public service 20 years ago when he warned that Orange County was heading into bankruptcy. Moorlach's warnings proved true when Orange County filed for bankruptcy protection in December 1994, becoming the largest municipal bankruptcy in U.S. history.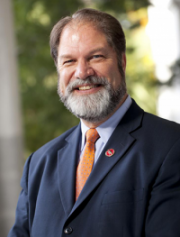 Moorlach was appointed County Treasurer and crafted the path that allowed Orange County to return to financial solvency. Following his service as Treasurer, he became the County Supervisor representing Newport Beach, striving to reduce the cost of County government while maintaining quality needed services. Today, Senator John Moorlach represents Newport Beach in the State of California legislature. Senator Moorlach, in his short tenure as our State Senator, has already earned a positive reputation across both sides of the aisle on fiscal matters ranging from pension funds to homes for the homeless.
Come and meet our Senator in Sacramento, who is hard at work making a positive difference in our lives. Questions and answers follow the presentation.
There's no charge to attend. Please bring your neighbors and friends. Guests are always welcome. No charge to attend. Reservations are not necessary.
You don't want to miss this program! Come with your questions.

NOTE: Date and location change – this month only!
Thursday, April 14th, 2016
Reception 5:30 PM | Program 6:00-7:00 PM
OASIS Senior Center
801 Narcissus Avenue
Corona del Mar, CA 92625
(949) 224-2266
To see the Google Map CLICK HERE.
To download the flyer CLICK HERE - Requires Adobe PDF