NEW CHANGES IN THE HARBOR
THE CITY HAS HIRED A NEW HARBORMASTER, PAUL BLANK. WHAT CHANGES DOES HE CONTEMPLATE IN THE HARBOR?
On May 3, 2021 the City of Newport Beach appointed a new Harbormaster. Come hear Paul Blank, after serving his first summer as Harbormaster, give a state of the harbor including new changes he sees coming to the harbor, addressing the issues below and more.
What is the status of the current dredging project?
What is the status of the CAD disposal project?
What are City responsibilities in patrolling the harbor?
What are the Sheriff's responsibilities in patrolling the harbor?
What new regulations should harbor users be aware of?
What new City projects are planned for the harbor?
---

SPEAKER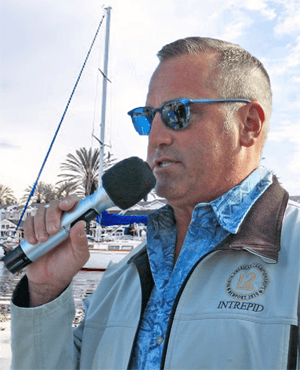 PAUL BLANK
CITY OF NEWPORT BEACH
HARBORMASTER
---
Meeting Details
SPEAK UP NEWPORT IS BACK LIVE AT THE CIVIC CENTER COMMUNITY ROOM!
NO REGISTRATION IS REQUIRED TO ATTEND THE LIVE EVENT

THE MEETING WILL BE SIMULCAST ON ZOOM - SEE BELOW FOR DETAILS.
Thursday, September 16, 2021
Reception: 5:15 - Program 6:00 to 7:00 PM
Civic Center Community Room
100 Civic Center Drive
Newport Beach, CA 92660
(949) 224-2266
The Community Room is on the right (directly across from City Council Chambers) when you enter the complex on Civic Center Drive. Parking is available in the Parking Structure and in the parking lot adjacent to the structure.
---

Reception Hosted by:

---
This Webinar has already taken place.
Please view the following video.

Click Here to download the Meeting Flyer
Requires Adobe PDF
---