What is the Future of Newport Harbor?
Will the recent creation of a Harbor Department headed by Kurt Borsting fulfill the vision of Councilman Marshall Duffield?
After 4½ years on the City Council, Marshal "Duffy" Duffield has yet to fulfill his vision of the Harbor. Join Speak Up Newport to hear Duffy present his vision, what he has accomplished to date, and the challenges he has faced in pursuing his mission. Hear from the new Harbormaster Kurt Borsting on how he will implement this vision and manage the new Harbor Department.
Duffy recently called for the establishment of the Harbor Commission by City Charter. Should this be put on the 2020 ballot?
What is the status of dredging in the Harbor?
What changes are proposed in the Harbor Code?
What is being done to deal with increased usage and crowding in the Harbor?
What harbor improvements are contemplated?
The Harbor Patrol Sherriff is also called the Harbormaster. How is a harbor managed with two Harbormasters?
Come hear these speakers answer these questions and more.
---

Featured Speakers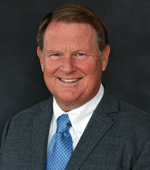 MARSHALL "DUFFY" DUFFIELD
NEWPORT BEACH CITY COUNCILMAN


---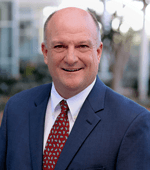 KURT BORSTING
NEWPORT BEACH HARBORMASTER


---

Meeting Details
Wednesday, June 12, 2019
Reception: 5:15 PM | Meeting: 6:00-7:00 PM
Civic Center Community Room
100 Civic Center Drive
Newport Beach, CA 92660
(949) 224-2266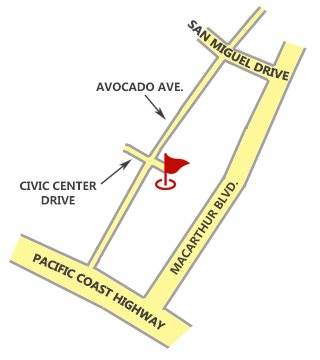 ---

Reception Hosted by:

---

The Community Room is on the right (directly across from City Council Chambers) when you enter the complex on Civic Center Drive. Parking is available in the Parking Structure and in the parking lot adjacent to the structure.
Please bring your neighbors and friends—guests are always welcome!
No charge to attend. Reservations are not necessary.
Civic Center Drive intersects Avocado Avenue, between Pacific Coast Highway and San Miguel Road.
To download the flyer CLICK HERE - Requires Adobe PDF
To see the Google Map CLICK HERE.
---