Housing Crisis in Newport Beach?
Come hear how and where Newport Beach is planning on accommodating the 2764

4832

new homes mandated by the State.
SCAG Just increased the number to

4832

new homes on November 7th.


The Governor has signed 18 new housing bills, 5 of which are on Accessory Dwelling Units, one of which will allow up to three dwelling units on any residential property.


How will the City accommodate these new laws and mandates in the General Plan and Zoning?


Where will three units on a lot be allowed? Can HOA covenants prevail over State law?


Where can an additional 2764

4832

new homes be placed?


How will the other housing bills affect Newport Beach?


How will the 2764

4832

new homes affect the capacity of the street system to handle the traffic?


What will happen to the 1375 new homes already allowed in the Banning Ranch?


Hear all this and more from the featured speaker: Seimone Jurjis, the City's Community Development Director.


---

Featured Speaker
---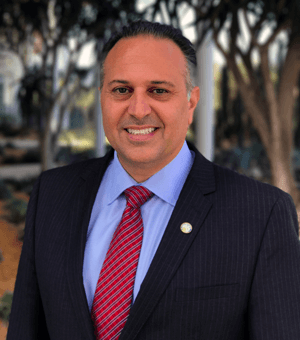 SEIMONE JURJIS
NEWPORT BEACH COMMUNITY
DEVELOPMENT DIRECTOR

---

Meeting Details
Wednesday, November 13, 2019
Reception: 5:15 PM | Meeting: 6:00-7:00 PM
Civic Center Community Room
100 Civic Center Drive
Newport Beach, CA 92660
(949) 224-2266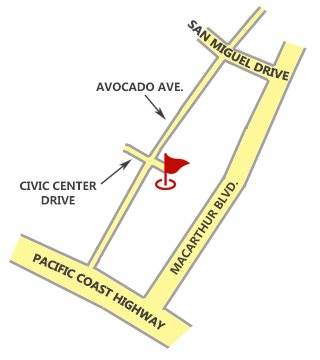 ---

Reception Hosted by:

---

The Community Room is on the right (directly across from City Council Chambers) when you enter the complex on Civic Center Drive. Parking is available in the Parking Structure and in the parking lot adjacent to the structure.
Please bring your neighbors and friends—guests are always welcome!
No charge to attend. Reservations are not necessary.
Civic Center Drive intersects Avocado Avenue, between Pacific Coast Highway and San Miguel Road.
To download the flyer CLICK HERE - Requires Adobe PDF
To see the Google Map CLICK HERE.
---